Is your business looking to create a corporate marketing video? Although user-generated content has recently boomed thanks to social media platforms such as LinkedIn, a professional high-quality corporate video is still the best way to create high impact and reach an audience.
Dream Engine has produced marketing and corporate videos for the past 19 years and we know what it takes to make the maximum impact with video. Below, we've outlined our top tips to keep in mind when you create your next corporate video.
1. What Do You Want, and Why?
The first stage in creating a high-quality corporate video is to ask yourself, 'why are we making this content or video?' Your answer may be something like, 'we want the public to know more about our service and why it's unique in the marketplace'. If you go into the video creation process with this essential question on your mind, you'll be on your way to making strong video content.
What message do you want your corporate video to convey?
Now that you have already asked yourself 'why are we making this content', you should have a pretty clear idea of what you want to say. It may be as simple as 'our business is the best option for consumers looking for xxx'. Whatever the ultimate message is, after someone has watched your video, you want them leaving with a clear understanding of that in their heads.
What's more, for you this message is very important as it will inform every one of the decisions you need to make as the video gets developed. If you keep it at the forefront of your mind as you go, you will be able to make the most impact with your video. Watch the below video to learn how we create a video content marketing strategy for our clients content.
Focus on the benefits for your customer
The best corporate videos demonstrate benefits overcoming problems through solutions, not features. Generally, we choose a product or service for one reason – it solves our problem. When your video concentrates on expressing how you can solve these problems, the audience becomes interested and engaged.
KISS
An old but strong staple of content planning. Keep It Simple Stupid. Or, Keep it Short and Simple is a more apt definition. The truth is, in modern times the people you are trying to speak to will only briefly give you their attention. In the sea of (mostly) free content available, time is as much a commodity as download speeds. If your video is short, sweet, engaging and hits your message home, you're increasing the likelihood of engagement and success.
Speak their language
Ever noticed how when you're overseas and you try to speak in the country's language you are more well received? Like the above, avoiding corporate jargon means your audience can understand your message and feel like you are speaking directly to them.
2. Make A Plan (Pre-production)
In the production process, pre-production is the first and most important step. To create a picture of what this looks like, literally, imagine opening a puzzle box to find there was no reference picture, no edges and all the pieces were white… This is what it's like trying to make a corporate video without pre-production and planning. Things to consider:
Script
Success is in the planning and for corporate video production it's gospel. Script everything from the voice/over's, questions for the interview portions and shot lists. Create a tone-of-voice and list the aims for your video to make your content strong. For example, your aim may be to inform the audience of the great work you do in a specific area, but you want to also pull at their heart strings. Write this in the script so it's considered at all stages.
Location
Choosing the right location can help a great deal in making a high-quality corporate video. Things to consider are:
Noise – How does it sound, is there a lot of echo? If so, can you choose somewhere else for interviews?
Lighting – Sometimes big lights aren't available and you need that big light in the sky, aka the sun, help out. Find out what time of the day it shines through the window and consider is the room and or location bright enough?
Availability – Is the location available and do I need to book or request access to film there? These things sound simple but if put location into your plan and lock it down it makes a significant difference.
Set Design
Each location you decided to shoot in will mostly reflect the environment of the subject matter. For example if shooting a medical doctor, try and find a location which reflects their profession. Think about how you can make each location significant and as relative to the subject as possible and don't be afraid to dress the set with significant props and colours.
Presenting
Unless you're hiring a professional presenter or actor (or are one of those annoying naturals) this is one of the hardest parts of the production process. Sometimes your budget doesn't stretch enough to hire a professional, so think carefully of how you can overcome any awkwardness in the presenter. Learn how to help your presenter relax by clicking here. Remember 'practice makes perfect'!
Interviews
By securing your interviews with time in advance, you can be assured they will have time to consider your interview as well as reading any questions you may want them to research in preparation.
Broll
You know when you watch a corporate video, you'll often see wide sweeping shots of the office in action, someone looking busy on their computer, people chatting in the meeting room? This is what we call B Roll. Often overlooked and left until the end of the day, B Roll is one of the key things which will make your video stand out and make the most impact. Make time to plan exactly which shots you would like and also need to make this an effective corporate video.
3. Tell A Story
The best corporate videos tell its audience stories. Just because the word "corporate" is used it doesn't mean your corporate video has to be dressed in a blue suit and tie. Even if it's 60 seconds, your video needs to be creative and have a story to get the audience engaged to take action.
Narrative
There is a reason why storytelling is an important cornerstone of society, it works and when done correctly it can make huge impact. By creating a narrative you're effectively chaptering your video to make it more easily digestible for its audience. For example, if creating a case study video you may want to consider your video as a set of themes, such as:
Introduction to client's business
Problem it faced
Challenges in overcoming the problem
How it overcame the problem
What the business is like now it overcame the problem
Conclusion & CTA
Once you have the themes blocked out, you can begin to flesh out what footage/content you will need for each stage. Below is a quick video we made outlining our best tips in making a testimonial video.
How to make a Case Study video from Dream Engine on Vimeo.
Creating Tone
In the "Make A Plan" section you will have scripted your video, thus creating a tone aiming to either inspire, educate, pull at the heart strings, or all of the above. By creating a thematic and arc for your video, you are increasing the chances that your audience will be engaged and thus more likely to click and learn more about your business.
4. Production Value
The best corporate videos all have one thing in common – high production quality. Thanks to YouTube and new affordable technology, the differences between amateur and Hollywood productions are shrinking rapidly. But just because your pre-production is locked down and you have camera and lights, it doesn't mean your video will instantly look professional. Here are a few things to consider:
Camera
Framing is to a video as a canvas is to the painter. The angle you choose determines the mood of the subject. For example, if shooting the environment your subject works in, it makes perfect sense to start as wide as you can so the audience can see the space before punching in closer to show unique features of the area. In an interview for example, by placing your subject in the right third of the screen looking to the left (like below), you create the sense of relative space as if the interviewee is talking to someone, thus putting the audience at ease. If you want the audience to feel closer to the subject, choose a lens which achieves a Close Up of the subject.
Lighting
Good lighting is paramount when making a corporate video. You want the lighting to reflect the aims of your video and to correctly highlight your subject. Your video should all blend together as one piece so your lighting equally should look natural to present the action and images in the most authentic way possible.
Sound
Your audience may forgive bad framing and they may not notice poor lighting, but one thing you can not sacrifice is high-quality sound. Make sure you have professional sound equipment such as a lavalier mic and a boom mic to hand and your audio is recorded in the Goldie Locks zone, not too quiet, not too loud. It can be difficult to record clean audio in a workplace. The clattering of keyboards, phones ringing and kettles boiling can be a huge distraction. Be sure to make the locations are settled in your planning in pre-production.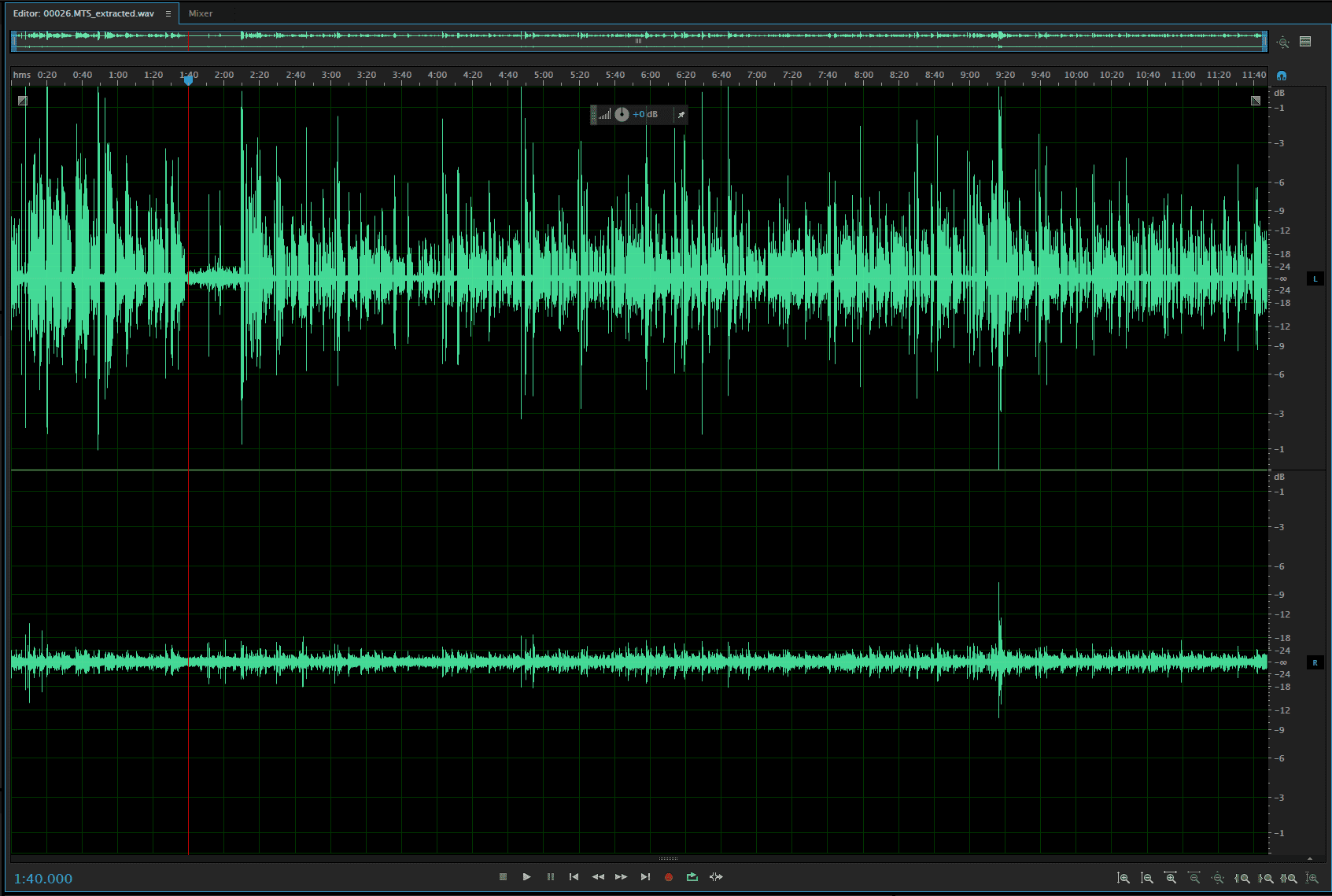 5. Call To Action
The best corporate videos create an impactful conclusion which makes it easy for people to connect with your brand. You've told them what you want them to learn about your business, now tell them how they can interact so they access your businesses value. To learn more about how we create Call-To-Actions click here.
6. Branding
Effective branding through graphics and animations can help create a lasting impression of your business and help drive the aim of the video. Alongside showing your logo at the beginning and end of your corporate video, using footage of your logo and assets that are in your office can also bolster this effect so your branding remains top-of-mind to the audience.
7. Music
Like audio, quality music which cues emotion greatly improves a corporate video. We can't stress enough that choosing the right music track for your corporate video can greatly increase the quality of your video. Firstly, refer back to the aims of your video. If your video is to inspire the audience, choose a track which has energy, relies on a faster beat and compliments your visuals. Equally, if your aim is to pull at-the-heart-strings, choose a track which is more melodic, slower in tempo and uses lighter instruments like the piano and violin. We recommend using a website such as Artlist to gain access to copyright free music for your video.
8. Get Your Corporate Video Out There
It is once famed that the art is never complete until the audience has seen it, the same can be said for video. Now you have made your corporate video it's time to launch it.
Youtube is a fantastic place to host your video. It is the second most popular search engine after Google and its results rank highly on Google searches. If you want a clean presentation which won't direct your audience to other videos at the end, Vimeo is your best choice as it embeds cleanly into your website without Youtube's distractions.
If your business is active on social media, uploading the video directly to these sites will yield better returns than sharing the YouTube or Vimeo link. Facebook for example encourages its users to keep content on it's platform so will reward those who keep content in their platform with better organic reach. If you want to upload videos to Instagram, bear in mind that there are limits on how long a video can be, but thanks to IGTV, Instagram's separate offering, you have the option to upload full videos without limits. LinkedIn is now touted as the social media platform Facebook was in the early 2010's, a rich platform for organic growth. Uploading directly to LinkedIn and sharing with your followers both from your staff's personal pages and the companies page will yield a better return than just sharing a YouTube link.
Repurpose Your Content
Repurposing your corporate video into smaller portions can help fill your content calendar with more meaningful content poised to engage your audience. Pillar content is a term which is now circulating through most marketing and communications professionals. This is essentially the process of using your full length or larger content, turning that into smaller bit-sized pieces of content. You can do the following:
1. Create Pillar content
2. Create Micro-content from pillar content
3. Distribute both the Pillar & Micro Content
4. Analyse and understand what best resonates with the audience
5. Redistribute micro content with a focus on what works best, supported by community analysis.
6. Use results for the creation of your next pillar content
By repurposing your content and creating micro-content you are essentially maximising your chances of making an impact with your audience. In return you're increasing the chances of your brand becoming top-of-mind with the audience.
Conclusion
Producing a high-quality corporate video can be a simple and effective process, if you follow the systems and steps we outlined above. Dream Engine has spent years sharpening our tools and by working with us you can have confidence we will use systems and processes like the above to create a high-quality corporate video which focuses on creating a meaningful impact for your audience. If you would like to understand more about this process and to ask us questions about how you can make a corporate video, please get in touch by clicking here.
Ryan Spanger is one of Melbourne's most respected and sought-after video production professionals. Ryan founded Dream Engine in 2002, and specialises in helping medium to large corporates, government departments, and the non-profit sector to connect with their audience more effectively by using video.